BMW 525 528 528i 1973 1981 Haynes Service Repair Manual UK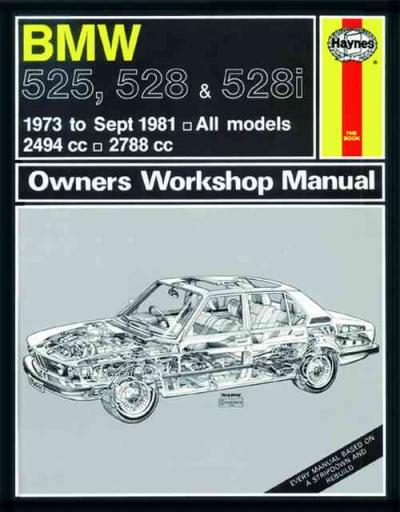 BMW 525, 528 and 528i Haynes Owners Workshop Manual 1973-1981

BMW 525, 528 and 528i 1973 - Sept 1981 up to X
UK manual covers:
BMW 525 and 525 Auto 2494 cc
BMW 528 and 528 Auto 2788 cc
BMW 528i and 528i Auto 2788 cc

Please note: This manual DOES NOT cover revised range introduced October 1981.

Inside this manual you will find: Routine Maintenance, tune-up procedures, engine repair, cooling and heating, air-conditioning, fuel and exhaust, emissions control, ignition, brakes, suspension and steering, electrical systems and wiring diagrams.

Haynes repair manuals can save you money on maintenance and repair bills. Step-by-step procedures and illustrations guide you through every job, from basic maintenance and troubleshooting, to complete teardown & rebuild. .
Software: ClickCartPro, Copyright 1999-2018 Kryptronic, Inc. Exec Time: 0.116502 Seconds Memory Usage: 4.870663 Megabytes