Chrysler CL Series 1976 1978 Service Manual Book 2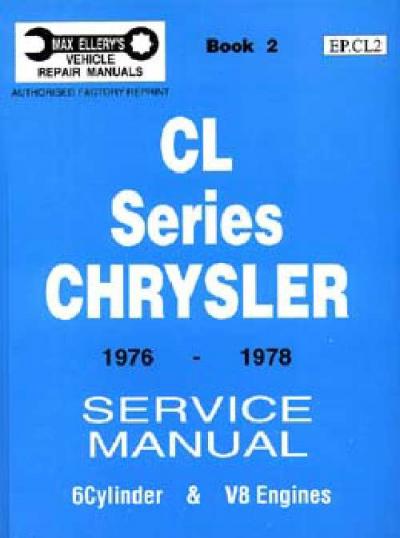 Chrysler CL Series 1976 - 1978 Service Manual Book 2 is an authorised factory reprint for Chrysler - Sedan, Coupe, Utility Station Wagon CL 1976 to 78 6 cyl V8.Covers: General Information, lubrication maintenance, front suspension, rear axle, brakes, clutch, cooling systems, electrical, engine exhaust systems.
Information on Repair and Service Manuals
Note that repair manuals are normally produced for models sold in a particular country. Differences in specification can exist between models sold in different countries and items such as installed engines can differ. Please check that the manual will cover your model before purchase and if you need more detail please contact us
here
.
.
Software: ClickCartPro, Copyright 1999-2018 Kryptronic, Inc. Exec Time: 0.129058 Seconds Memory Usage: 4.812534 Megabytes