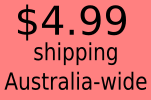 Land Rover Discovery 1990 1998 Workshop Manual Brooklands Books Ltd UK
Get other

Land Rover repair manuals here

Land Rover Discovery 1990 - 1998 Owners Workshop Manual covers all basic models of the Land Rover Discovery Series I manufactured between 1989 and 1998.The material in this book has been specially selected, by a Land Rover expert, for the practical owner who enjoys carrying out basic maintenance and repairs on his or her own vehicle for the 200Tdi, 300Tdi Diesels, the 3.5 litre Carburettor, 3.5 litre, 3.9 litre and 4.0 litre Injection V8 Petrol Engines, plus the Mpi 2.0 litre Petrol Engine.Both Manual and Automatic Transmission versions are included.Contents: Basic Introduction to the Discovery Drivers Maintenance Routine Service Maintenance Understanding the Vehicles Structure General Fitting Reminders Lubricants, Fluids and CapacitiesContents: Engines Engine Identification TDi Engines V8 V8i Engines (3.5 litre, 3.9 litre, 4.0 litre NAS) Mpi Engines Exhaust SystemsContents: Transmission Clutch Manual Gearboxes (LT77, LT77S R380) Automatic Transmission Transfer Box PropshaftsContents: Axles, Steering, Suspension Brakes Front Axles Final Drive Rear Axles Final Drive Brakes Steering Front Suspension Rear Suspension Wheels Tyres BodyContents: Heating, Ventilation Aircon Systems Heating and Ventilation Air Conditioning Electrical SystemsCompiled from the following Land Rover Publications: Workshop manuals - SJR900 ENWN LRL 0079ENG Parts Catalogue - RTC9947CF Owners Handbook - SJR 820 ENHB 90

Information on Repair and Service Manuals

Note that repair manuals are normally produced for models sold in a particular country. Differences in specification can exist between models sold in different countries and items such as installed engines can differ. Please check that the manual will cover your model before purchase and if you need more detail please contact us

here

.

.
Software: ClickCartPro, Copyright 1999-2019 Kryptronic, Inc. Exec Time: 0.105167 Seconds Memory Usage: 7.907318 Megabytes