MG MGB GT V8 Workshop Manual Supplement Official Publication Brooklands Books Ltd UK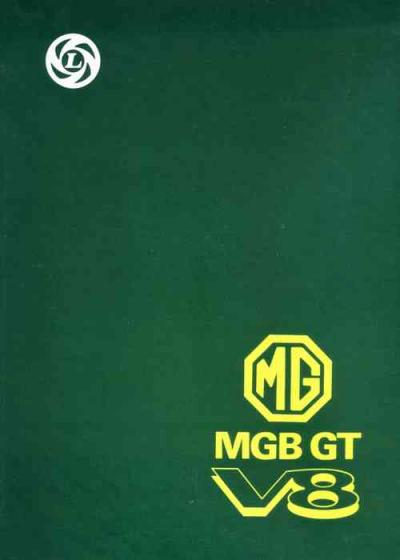 Workshop Manual Supplement for MGB GT V8 Covers: General Specification Data Engine Tuning Data Torque Wrench Settings Recommended Lubricants, Fuel, Fluids and Capacities Maintenance Engine Fuel System (SU Type H1F6 Carburetter) Cooling System Manifolds Clutch Overdrive Body Electrical Wiring Diagram Service ToolsOriginally published by British Leyland Motor Corporation in 1973.This Edition printed under Licence from Rover Group Ltd.Part Number: AKD8468.
Information on Repair and Service Manuals
Note that repair manuals are normally produced for models sold in a particular country. Differences in specification can exist between models sold in different countries and items such as installed engines can differ. Please check that the manual will cover your model before purchase and if you need more detail please contact us
here
.
.
Software: ClickCartPro, Copyright 1999-2018 Kryptronic, Inc. Exec Time: 0.238149 Seconds Memory Usage: 4.876522 Megabytes