Mazda 808 and 818 1972 1979 Workshop Manual Brooklands Books Ltd UK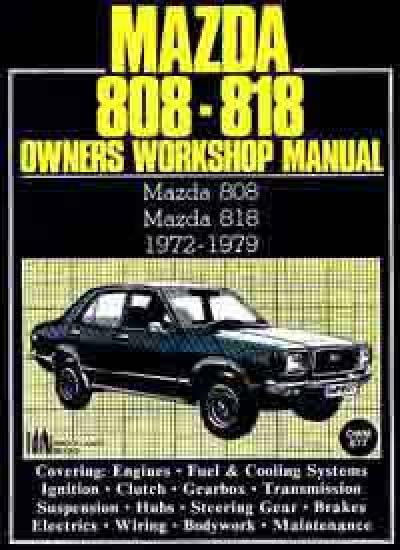 Get other
Mazda repair manual here
Re-issue of Auto-books 808 and 818 models Owners Workshop Manual 1972-1979.Contents: Engine. Fuel System. Ignition System. Cooling System. Clutch. Manual Transmission. Automatic Transmission. Propeller Shaft, Final Drive Rear Suspension. Front Suspension Hubs. Steering Gear. Braking System. Electrical Equipment. Bodywork. Emission Control Equipment. Wiring Diagram 1300cc. Wiring Diagram 1600cc R.H.D. Wiring Diagram 1600cc L.H.D.Part Number OWM 877.
Information on Repair and Service Manuals
Note that repair manuals are normally produced for models sold in a particular country. Differences in specification can exist between models sold in different countries and items such as installed engines can differ. Please check that the manual will cover your model before purchase and if you need more detail please contact us
here
.
.
Software: ClickCartPro, Copyright 1999-2018 Kryptronic, Inc. Exec Time: 0.108295 Seconds Memory Usage: 4.935551 Megabytes