Peugeot 505 Petrol 1979-1989 Haynes Service Repair Manual USED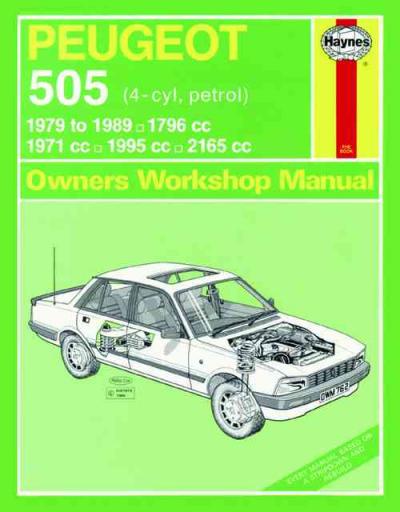 USED rare out of print Peugeot 505 Petrol 1979 - 1989 Haynes Owners Service Repair Manual in average condition, all pages readable - covers: Saloon, Estate and Family Estate Including Special/Limited Editions.Engines Covered: 1.8 litre (1796cc) quot;XM7Aquot; 4 Cylinder 2.0 litre (1971cc) quot;XN1/XN1Aquot; 4 Cylinder 2.0 litre (1995cc) quot;ZEJKquot; 4 Cylinder 2.2 litre (2165cc) quot;ZDJLquot; 4 CylinderDoes NOT cover Diesel or V6 enginesInside this manual you will find: Routine Maintenance, tune-up procedures, engine repair, cooling and heating, air-conditioning, fuel and exhaust, emissions control, ignition, brakes, suspension and steering, electrical systems and wiring diagrams.Haynes repair manuals can save you money on maintenance and repair bills. Step-by-step procedures and illustrations guide you through every job, from basic maintenance and troubleshooting, to complete teardown rebuild.
Get other Peugeot repair manual here


.
Software: ClickCartPro, Copyright 1999-2018 Kryptronic, Inc. Exec Time: 0.111743 Seconds Memory Usage: 4.845951 Megabytes