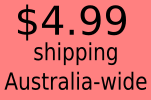 VW Volkswagen Polo Petrol Diesel 2002-2009 Haynes Service Repair Manual
Volkswagen Polo Petrol & Diesel 2002 - 2009 Haynes Owners Service & Repair Manual covers: Hatchback, Including Special/Limited Editions.

covers the VW Polo as launched in the UK in January 2002 (Australia in August 2002).

Petrol Engines Covered:

1.2 litre (1198 cc) SOHC 3 cylinder petrol (AWY, BMD)
1.2 litre (1198 cc) DOHC 3 cylinder petrol (AZQ, BME)
1.4 litre (1390 cc) non-FSI DOHC 4 cylinder petrol (AUA, AUB, BBY, BBZ, BKY)

Diesel Engines Covered:

1.4 litre (1422 cc) "TDI" SOHC 33 cylinder diesel (AMF, BAY, BNM, BNV)
1.9 litre (1896 cc) "SDI" SOHC 4 cylinder diesel (ASY)
1.9 litre (1896 cc) "PD TDI" SOHC 4 cylinder turbodiesel (ATD, AXR, ASZ, BLT)

DOES NOT cover 1.4 litre FSI engines.
DOES NOT cover features specific to 'Dune' models, or 'facelifted' Polo range introduced June 2005 (November 2005 in Australia)..

Inside this manual you will find: Routine Maintenance, tune-up procedures, engine repair, cooling and heating, air-conditioning, fuel and exhaust, emissions control, ignition, brakes, suspension and steering, electrical systems and wiring diagrams.
Software: ClickCartPro, Copyright 1999-2020 Kryptronic, Inc. Exec Time: 0.093955 Seconds Memory Usage: 7.902275 Megabytes